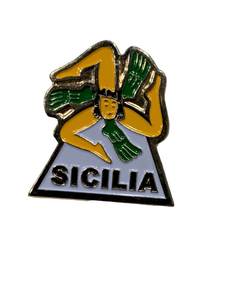 Sicilian Trinacria Pin  - Perfect for your lapel or hat.  Show off your Sicilian pride.
Sicily was known by the Romans as Trinacrium, meaning "star with three points." The word Trinacria means

 

triangle

 

and refers to the shape of the island. The symbol is the head of Medusa (a head of snakes) surrounded by three bent running legs and three stalks of wheat.